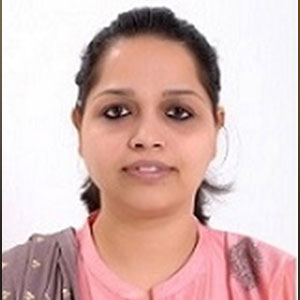 Mrs. Garima Sharma
Director MMI Indore, India
The vision of MMI-Sector 109 is to encourage children in their social, emotional, physical, intellectual and spiritual development. We do this with a developmental style of teaching, which translates into hands-on learning self-directed activities and collaborative play per se Montessori philosophy. We believe children learn through doing. Our goal is, while meeting their educational needs, to fill their days with unconditional love, care and values.
I have been truly mesmerized by the Montessori a philosophy of creating independent individuals. Throughout my education and career, which ranged from, M.Com., CA, clearing CTET and other milestones like getting selected in IAF to writing management and accountancy books, I realized that whatever qualitative changes I have to bring in my personality are thought and followed at very foundation of life. Thus I strongly believe once these qualities are imbibed in one's personality, one is sure to become a big achiever.
What a great joy to co-partner our parents in raising their little bundle of joy!!